Rolling the DICE and getting social
Hi guys, I'm back to report on my recent attendance of DCU's 'Get Social' conference. So basically, the conference was based around developing your business socially and how businesses need to change how they interact with their customers.
The conference was similar to 2016's 'Get Started' conference. The conference had various speakers sharing their experiences and stories of how they've attempted to be more interactive with their customers.
Businesses these days are facing increased competition and being socially effective is a huge element to being a successful business. Outside the business world I can see for myself how huge being social is on the internet. As a teen in the 21st century there is increased pressure on social media presence. Your social media image is more important than your actual image and businesses are falling into similar pressures. Social media and networking is ever growing so the quicker businesses can adapt to this and use it to benefit themselves the better. The speakers during our 'Get Social' conference all viewed social media differently and I'm going to give you a brief insight into what they had to say. The wide range of speakers kept the conference entertaining as well as giving a good platform for the speakers to showcase their businesses.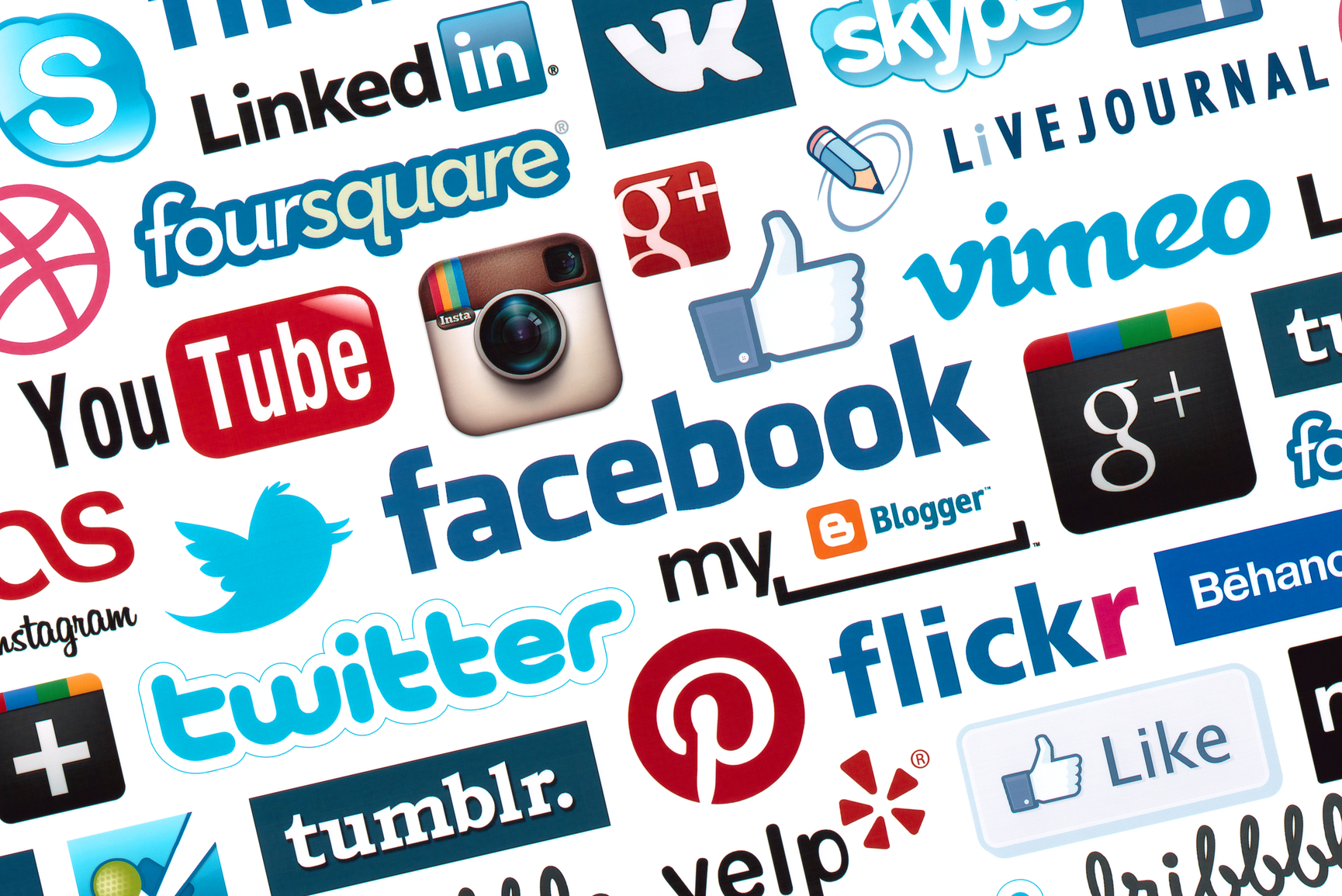 Paul Hayes – Beach Hut PR   
Paul opened the evening with a brief introduction of himself. He's CEO and founder of 'Beach Hut PR', a tech firm who specialise in Communications and Public Relations who pride themselves upon strong business relationships.
From Pauls learning and experience he shared with us what he thought would help and young business. He has had many business ventures and he believed the key to having more ventures was to constantly 'Talk about the future and sell it'. CEO's and investors, such as himself, have little to no interest in you as a person. He believes its more effective to talk about your impact and the difference that you can make.
As our MC for the evening he didn't focus his talk on being social, but gave generalised tips to us for the future. Paul himself had a light sense of humour, which he believes helped sell himself as a person. Being a constant user of technology Paul highlighted to us how companies use technology to make and retain a profit. As young aspiring business men/women it's important to be aware of how businesses are using social media to draw you in. In general, online content has a 70/30 split of interesting content and advertisements. As well as being effective in the social world, it also helps to be socially aware online. After all, not everything you read online is true and I go by the rule 'If it seems too good to be true, it usually is'.
Matthew Weil – Voicesage
Each speaker hit us with different statistics but it was Matthews which drew me in the most. At present, three main social media platforms dominate the market, those being Facebook, Twitter and Sina Weibo. We all are familiar with Facebook/Twitter (And if not then you're missing out). However, Sina Weibo is a name not many of us would recognise in the Western World.
What is Sina Weibo? Well, to be honest I couldn't answer this question either. From my findings, it's basically a middle ground between Facebook and twitter. It's a Chinese based social media platform which using censoring. It was set up in 2009 and when it went live, Facebook & Twitter were banned. Posts are tracked and monitored in the hope of keeping social unrest at ease by the Chinese government. Interesting, right?
Weibo has some crazy statistics;
600 million active users
64000 posts per minute
132 million daily users
Although this is relatively small scale in comparison to Facebook, the growth rates are staggeringly high.
Until today I had never heard of Sina Weibo, but after looking at statistics and seeing how big it is, it's hard to imagine how I've never heard of it.
Anne-Marie Boyhan – Bank of Ireland
74% of internet traffic is video, so what better way to advertise than use video? Bank of Ireland have jumped on this stat and regularly use video to get their brand out there.
They believe that customer interaction is key. They're the first bank to have a snapchat account and they also use Facebook live. They use interactive social media campaigns to engage with customers. Live question & answer sessions with celebrities, such as Robbie Henshaw, and interactive snapchat competitions are effective in raising brand recognition.Feel free to add them here …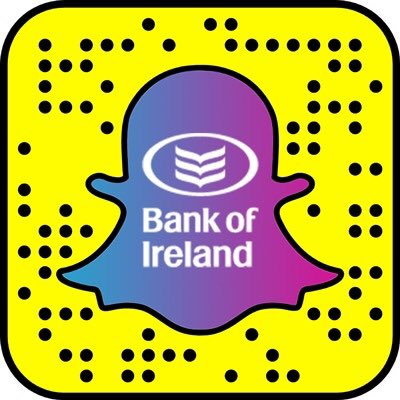 Snapchat has had the greatest market penetration within Ireland. Over 60% of teens between 16-24 are active snapchat users. As well as getting involved in the youth market BOI also sponsor events and players within Irish rugby. As main sponsors for Ulster, Leinster and Munster BOI get involved in local communities helping out with funding as well as support at the grassroots level. They pride themselves on being a responsible business, giving over 2.8 million to charity in 2016 as well as racking up over 1,100 days of volunteer work. This strong brand image and community involvement is what BOI believes gives them an edge over their competition.
Aisling Tobin – Jameson
Sine Metu – "Fear Less, Live More", the Jameson family motto.
This is Jameson's attempt at reaching out to the 'LADS' who kick back and enjoy a drink. 'Laid back appreciative and down to earth socials' if we were to go by the definitive meaning. They're recent ad campaign aims to target those who fit this description, that is those who spend most of their week online, 80% of that time on their phone. They use digital marketing to engage with their target market, hoping that their target market engages                                                            back with them.
As well as tell us about what Jameson does, Aisling also gave us tips as to how we can network efficiently online.
Stay Relevant – Don't jump on trends for the sake of jumping on trends. Instead, decipher between releveant and irrelevant issues. For example, there's no need for Jameson to spark conversation over Donald trump, although relevant. Instead they select events such as sports matches, public holidays, and other popular events where they can create conversation and hype around their brand.
Quality over quantity –  Creating interesting, eye catching experiences is what Jameson is all about. They don't bore you with long ads, but instead open your eyes to their brand through short, exciting experiences. By giving people a small glimpse of joy, excitement and hope, you can pull in your target market to create these experiences of their own through your brand.
Paul Berney – mCordis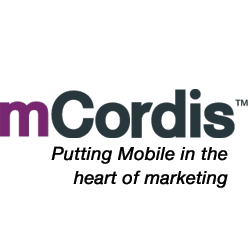 mCordis works with companies to help put mobile at the centre of their marketing structures. In the modern world, we are constant connected to the internet through our phones. The internet has become a way of life.
To keep customers coming back and using your services, customer satisfaction should be top priority. Paul told us how at mCordis they help businesses to become connected marketers. Interact with consumers, but only when relevant to do so. Look for solutions to problems, ways of making life easier. By using a considerate marketing approach, rather than an 'in your face' approach, businesses can engage with customers on a level that suits them.
Eric Weaver – Xerox 
The final speaker of the conference. I was beginning to lose concentration at this stage (as you do when siting for four hours). HOWEVER, Eric certainly got us going. He made us all stand up, stretch and eventually tricked us into giving him a standing ovation. He then went onto joke how he told his mum his one goal for the day was to get a standing ovation.
Eric is VP for Communications and Marketing solutions at Xerox. He comes across very confident and gave s a different perspective to marketing. He talked about disruption, stepping into a market and making a change. In general, people don't like change, they're usually happy with their easy going ways, but how are we to improve without change? Take these for example;
HMV, a famous trademark in the music and recordings industry, shut down in 2013 due to disruption. HMV couldn't compete with the likes of iTunes or Spotify so subsequently ran out of business. Those in HMV didn't like the disruption in the market but ultimately it benefitted the consumer and they couldn't compete.
Uber, founded in 2009, is causing great disruption in the transportation industry. Uber has disrupted the taxi service, by offering consumers better quality travel. They have disrupted the food delivery service (Ubereats) as well as the package delivery industry (Uberrush). The disruption within these industries is ultimately leading to better services.
Paul Berney encouraged us to spot opportunities to make life easier, and this is what companies are doing through disruption. Without taking risks, we would not progress. After all Entrepreneurship is about taking risks, making changes and embracing challenges.
Overall, marketing is quite interesting. I'm constantly using my phone, I'd say easily up to 5 hours a day, constantly interacting with businesses without my knowing. Before the conference this interaction was oblivious to me. I'd take things for granted not realise they were ads. This shows how far advertisements have come online from pop-up in your face ads.
Personally, I'd feel comfortable stepping into a marketing position. As a young person, I'm constantly marketing myself on Facebook, Instagram, Snapchat. Through my experiences, I'm building a network of followers. I follow principles some of these businesses use, quality over quantity and being relevant to current affairs. Being social online is equally important to being social in the real world, how times have changed.
http://www.investopedia.com/articles/investing/052915/facebook-vs-weibo.asp
http://expandedramblings.com/index.php/weibo-user-statistics/